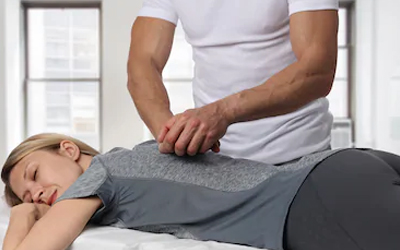 Not every pain resides or goes away with medications. Some body aches need to be addressed by therapists or doctors. If you are suffering from acute or chronic back pain, don't ignore the problem at all. In case, you have taken the medication, still the spinal pain is not going away or simply getting worse, the first thing to do is rush to a local chiropractor.
Other signs that might be telling you to visit a specialist are:
Acute Or Chronic Pain
Physical pain, no matter acute or chronic, can be distressing. If you are suffering from pain that is not subsiding despite taking pain relief medication, you may need to see a chiropractor. Also, medications have temporary effects while hands-on chiropractic care induces long-term benefits.
Headache Or Migraine
Headache or migraine is often painful and caused due to the muscle tension in the neck. If you are having a stiff neck or feeling any stretch in the neck muscles or joint, your lifestyle or posture is to be blamed. A qualified chiropractor can help in relieving pain by restoring the spinal balance with hands-on therapy and adjustment.
Persistent Neck Pain
Hours of sitting can lead to neck pain that may further trigger spinal pain, back pain, headache and discomfort. If applying ointments or ice packs doesn't provide relief, a chiropractor can help. Try using a soft neck pillow and schedule an appointment with your local chiropractor right away.
So, these are few signs that scream out your pain needs to be addressed by a qualified therapist or chiropractor. If you are looking for a reliable physiotherapy facility in Brampton, reach to us at Westbram Physio.