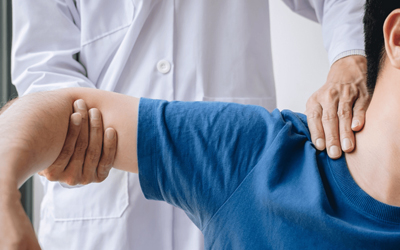 Lifestyle changes and unhealthy dietary habits have caused our bodies to fall sick quicker and worse than before. And with hectic schedules and poor day-to-day activities, pains become a part of our life. Do you really have shoulder pain in one of your hands? Well, it is because the shoulder has some issues that you were inattentive to.
Not paying attention to the shoulder at the right time leads to high intensity of pain. Here are simple and easier ways to get rid of your shoulder pain!
Take rest
Our body is capable of recovering itself with a little rest and that is what you should give when you experience pain! If the pain is not too old, then let your shoulder have a good rest. Do not put much strain on that hand.
Avoid Shoulder Movement
The hand which instigates shoulder pain should be used less for doing daily activities. It is best if you could entirely avoid the usage. Although, you cannot leave complete usage, but you can restrict the movement.
Have Massage
Make sure to have massages as often as you can! Ask someone to help you massage your shoulder with the right pain-relieving balm.
Visit Physiotherapist
If you are experiencing pain for more than a few days, almost a month, it is high time for you to visit the nearby trusted physiotherapist. They will get X-rays and other necessary tests depending upon the pain type done. After this, they shall assign and schedule the right treatment plans for you.
Make sure to visit the physiotherapist at the scheduled date and time. Get your treatment done with efficiency.
Are you looking for a service provider for your shoulder pain? Reach out to the trusted and reliable physiotherapist in the town- Westbram Physio. Contact the professionals of the clinic today and book your appointment.