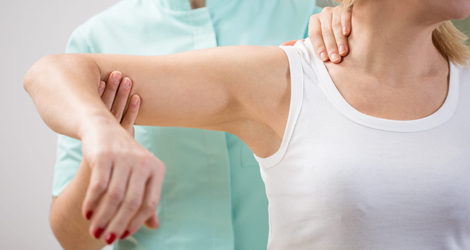 Did you pick up some heavy load on your shoulder? Now, is it sore? You can experience swelling and pain in your shoulder.
The shoulder pain calls for comparatively more serious remedies than others, but remember it is treatable. Now, you can get the best treatment for your shoulder only if you are aware of the followings:
Location and type of injury
Severity of injury
How long ago were you injured?
Your age and health
Your usual activities
What Causes Shoulder Pain?
Shoulders can be due to various reasons- chronic ailments, osteoarthritis, or an injury to the joint and the surrounding points. Some of the common causes of joint pain are:
Dislocation
Fracture
Strains from overexertion
Arthritis
Pinched nerves
Joint Instability
Frozen Shoulder
Damage to the nearby tendons
Poor sitting Posture
If you just had an acute injury, then do not delay in visiting your physician. Make sure it is the first step you take to treat the damage as soon as possible. A medical evaluation and suggestions for the proper treatment are necessary.
Of course, after your pain and swelling subside, your physician shall recommend you to an excellent physiotherapist. The physiotherapist assesses the injury and the causes for pain and will create a treatment course for you.
Your physiotherapist will even test and examine the range of motion and shoulder strength before finalizing the exercises and the beneficial treatments for the shoulder.
Are you looking for a physiotherapist to help you with your shoulder injury? Then, reach out to the most trusted and reliable professionals at WestBram Physiotherapy & Wellness.